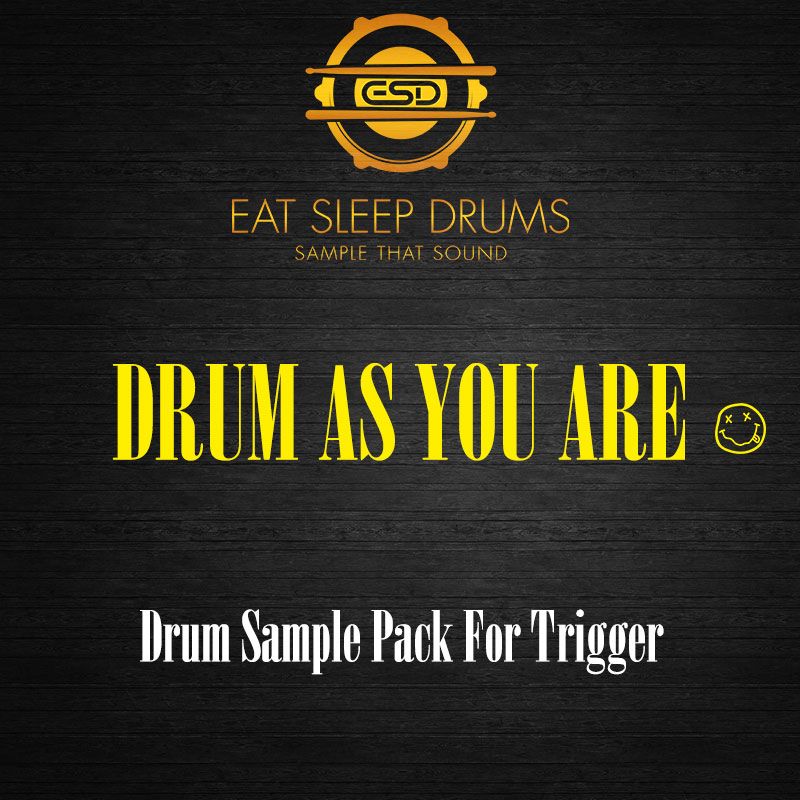 A Drum Sample pack Paying Homage To The Drum Sounds Of Grunge's Favourite Sons!
Thunderous 90's Rock Tones!
There's no denying that Nirvana set the world on fire in the 90's becoming the poster boys for Grunge. All these years later the drum sounds from Nevermind and In Utero are still very much sought after.  This is the Eatsleepdrums take on a hybrid Nirvana drum sound taking influence from both those albums.
Using a drum spec similar to Dave Grohl's and using similar recording techniques used during the processes, this sample pack gives you that big, fat, punchy drum sound that will fit into your rock tracks with ease. 
The sampled kit comprises of a 24" Kick, 14" and 18" toms and the choice of two snare drums - A brass shelled drum tuned medium high for plenty of crack and an aluminium snare tuned lower and fatter. A wide range of sounds can be achieved with this pack from tight and punchy to roomy and ambient thanks to the beautifully recorded room mics which have the classic delay incorporated into them, as used by a famous engineer who recorded Nirvana in the 90's.
Each of the kick and snare sample presets also include a 'toms resonance' layer which can be adjusted in the mix to add some 'glue' to the sound if desired.
Trigger presets are included and all 24bit WAV files are also included.
A Drum Sample pack Paying Homage To The Drum Sounds Of Grunge's Favorite Sons! Thunderous 90's Rock Tones!
Read more…
0:00/0:41

0:00/0:41

0:00/0:41

0:00/0:41